On February 14, 2023, Mr. Dr. Schulte, Global President of Deutz, Timo Krutoff, Chief Financial Officer of Deutz, Mr. Christian Zürnstein, Chief Financial Officer of Deutz Asia Pacific, and Juergen Gerzmann, Chief Financial Officer of Deutz Asia Pacific, visited Hunan Deutz guides the work.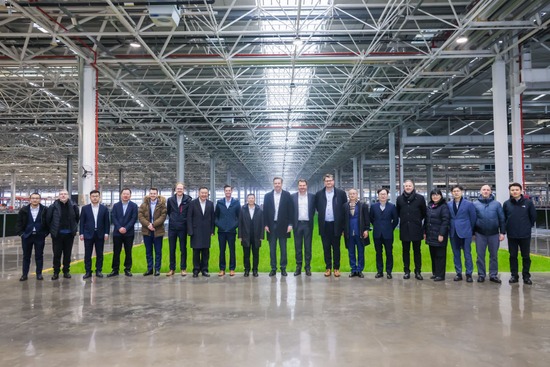 Mr. Hu Yuhong of Hunan Deutz and the executives of the company warmly welcomed and sincerely thanked Mr. Shute and his party for their visit. The two sides had in-depth talks on Hunan Deutz's development strategy and the latest industry development trends.
Deutz President Dr. Schulte, Deutz Chief Financial Officer Timo Krutoff and Asia Pacific President Christian Zürnstein visited Sany, accompanied by Hu Yuhong, General Manager of Hunan Deutz, Ding Shufeng, Dean of the Research Institute, and Mr. Yang Wei, Quality Assurance Director. The group's light tower factory, Sany Zhilian heavy truck factory and engine intelligent manufacturing joint factory.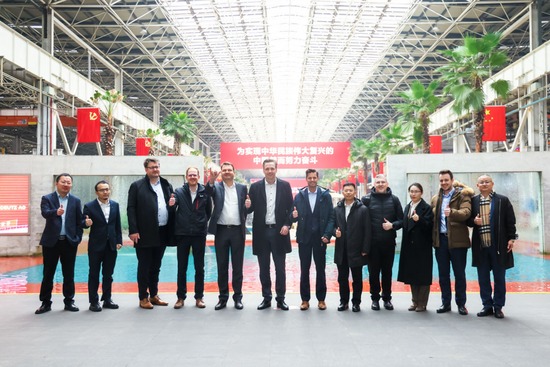 In the lighthouse factory of Sany Group, the lecturers fully demonstrated Sany Group's first industrial park based entirely on digital and intelligent technologies.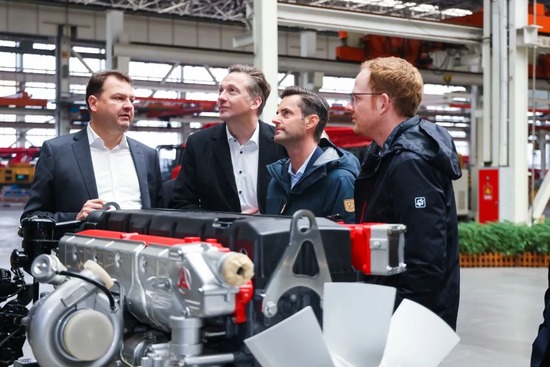 In the main building of the heavy-duty truck factory, nearly a thousand intelligent robots are working together in an intense and orderly manner. Here, one Zhilian heavy-duty truck can be rolled off the assembly line every 4 minutes.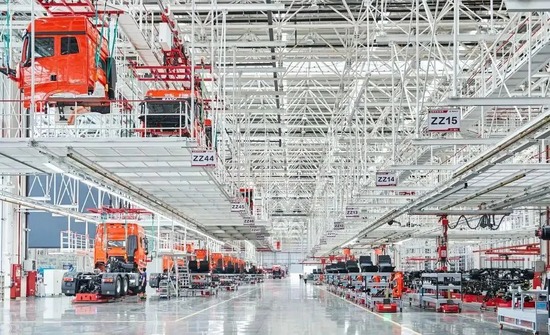 In the combined engine plant, Mr. Hu Yuhong introduced the planning and design of Hunan Deutz's intelligent manufacturing. The actual use area of ​​the combined engine plant is about 120,000 square meters, with a total investment of 3 billion. The annual output of engines is expected to reach 300,000 units. In the future, the core power of various products such as supporting pump trucks, mixer trucks, commercial vehicles, and dump trucks will be produced here. The market share of Hunan Deutz engines is also steadily increasing.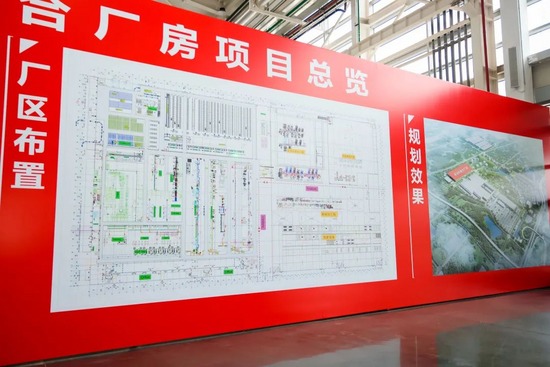 Hunan Deutz Engine's newly put into production D series and T series production lines adopt intelligent, flexible, and information technology equipment and systems, and the automation rate of core key processes reaches 90%, reaching the world-class level, and can be installed in 6.5 minutes Line a compliant engine.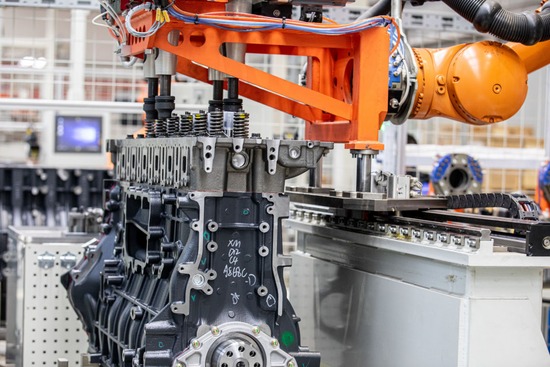 Hunan Deutz, as a joint venture subsidiary of Deutz and Sany Group, adopts various methods such as independent research and development, joint development, and cooperative introduction, cooperates with internationally renowned R&D institutions and companies, and adopts international advanced technology to tailor Customized high-end engines, breakthrough technology "stuck neck" and filled the gap in high-end engines in Hunan.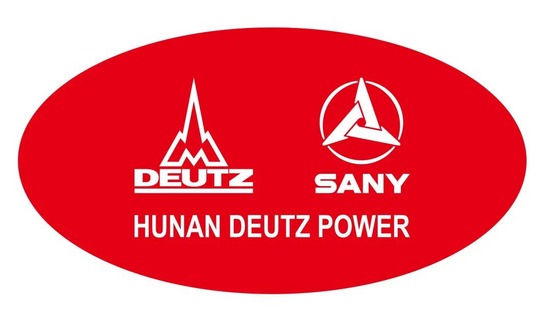 For Changsha, which is known as the "capital of construction machinery", the establishment of the Hunan Deutz Engine Joint Plant means that the proportion of localized supporting components for core components has been greatly increased, product quality and production efficiency have been improved, and industrial chain management can be better carried out. Greatly enhance product and brand strength. In the future, Hunan Deutz will continue to exert its core power to create more competitive products for customers!